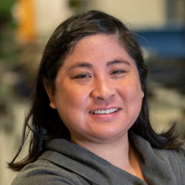 Grace KENNEDY
CPEng, CSEP, Lecturer in OHS (Human Factors & Ergonomics),
Research Fellow in Systems Engineering, University of Wollongong
AUSTRALIA
Bio
I am a Systems Engineer with over 12 year's experience in the Infrastructure, Rail, Healthcare and Defence Research sectors in Australia and the UK. Research Interests and Expertise: Model-Based Systems Engineering (MBSE), Organisational Systems Engineering (how to model "soft"/human aspects within the context of enterprise systems). Enterprise modelling and architectures. Human Systems Integration. Systems Ergonomics. Human Reliability Assessment. Systems Resilience for Critical Infrastructure Systems.