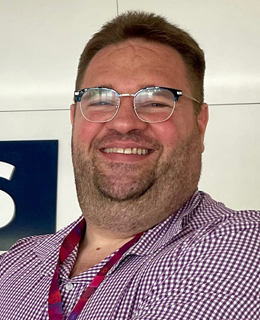 Pierre VIALETTES
Airbus China
CIO
Lecture Title: Airbus China Digital Manufacturing Optimization: Achievements and Challenges
---
Lecture Summary/Abstract:
With the fast development of its aerospace and aviation industry, China is a strategic partner for Airbus, as evidenced by the fact that Airbus operates in Tianjin a final assembly line (FAL) that produces and delivers the A320 family aircraft, as well as a Completion and Delivery Centre for the A350.
In order to run these operations in China, Airbus has developed a complex and efficient architecture around an SAP backbone complemented by Digital solutions to increase the efficiency of the assembly line and monitor the performances of the deliveries.
The goal of this presentation is to share our best practices around the design and operation of the industrial system as well as exchanges on the main challenges we face related to local and international regulations.
---
Biography:
Pierre loves aerospace and had his glider pilot license before his driver license. He's been in Aerospace domains all his career, from his Ph.D. at ISAE-SUPAERO for the French Space agency on stratospheric balloons to his post-doc in Tsinghua University on foldable solar panels for satellites.
In 2008, he was hired by Airbus to initiate the first R&T activities in China starting from scratch, extending to North Asia in 2013. During this period, he launched more than 70 projects with the top universities and tech companies in North Asia.
In 2017, he built the Global Technology Scouting, a light & efficient team spanning on (almost) all continents (US, Canada, Europe, Russia, India, China and APAC). Their job was to wed with the local innovation ecosystems to identify new technologies and create business opportunities for Airbus.
Since 2022, Pierre is the head of Digital and Information Management for Airbus China. His team ensures all digital and IT operations for the 16 legal entities under Airbus China Roof including:
Cybersecurity
Network Infrastructure
Information systems (all applications, including SAP)
Digital Workplace (devices, PC, etc.)
Digital solutions for Airbus Tianjin Final Assembly Line and other functions
User eXperience
In addition to this role, Pierre is also a lecturer at Beihang University in China and trainer at Airbus Business Academy for Airbus employees and airlines on innovation management.